Canine Boarding Back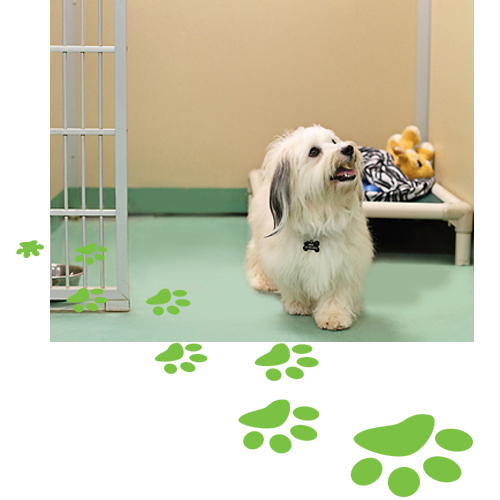 On many occasions you will not be able to take your pet with you while travelling. We understand that pets are a part of the family and it can be nerve-wracking having to leave them behind. Finding the right place for them to board is extremely important and at Bickford Vet, we provide you with that comfort. With the pet boarding services available at Bickford Vet, we provide a home away from home for your dog and provide you peace of mind while you are away.
Boarding Facility at Bickford Vet
We provide and excellent facility and loving care for your pet. Our facility is comfortable, clean and safe for your pets overseen by fully trained animal care attendants. While boarding with us, your pet will receive ample exercise, comfortable and cozy bedding as well as fresh meals and water at all times. It is our commitment that we take care of your pet like our own.
Admission Requirements
At Bickford Vet, we strive to maintain excellent standards to keep all our boarders safe and healthy. For this reason, we have strict rules that need to be followed:
All pets must be current on their vaccinations and free of parasites
The pet should be up to date on vaccines at least a week before they enter our boarding facility
Healthy senior pets on a reduced vaccination schedule must be current on their annual exam
If you are a new client at our clinic and you would like to board your pet, we will require a full examination, up to date vaccines as well as a patient profile from a current or previous veterinarian
Cost of Dog Boarding
Please contact us for an estimate for boarding your dog. There is a minimum one-day fee and we charge on a per night basis.