Senior Dog Care Back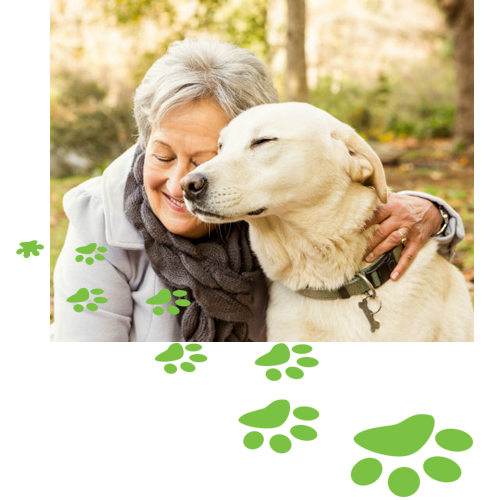 Dogs age a lot faster than humans. They are considered seniors at and around age seven years with some larger breeds becoming seniors at age five. Dogs who are over 10 years old usually require extra care. They require geriatric care after that age.
Common health issues in senior dogs
The most common conditions that senior dogs begin facing are:
Arthritis
Kidney Disease
Deafness
Blindness
Dementia/Cognitive Function
Cancer
Growths and Tumours
Incontinence
Obesity
Dental disease
Early detection and regular check-ups will keep your dog healthier for longer and help slow the progression. With the right diet and exercise your senior dog can have a healthy and comfortable life.
Caring for a Senior Dog
We recommend annual checkups and blood tests for dogs that are considered seniors. Any dogs over 10-12 years of age require more frequent care, especially if they are suffering from any chronic conditions. We can make recommendations for diet, supplements and an exercise regime for your senior dog so that they can enjoy a healthy long life.